Lamborghini Aventador vs. Bugatti Chiron

8.0L quad-turbocharged W16
When Miami drivers think performance, Bugatti should be their first thought, but it likely won't be the only brand to come to mind. Lamborghini has built a reputation of offering premium Italian performance cars, but they pale in comparison to true supercars. Simply compare the Lamborghini Aventador and Bugatti Chiron to see what we mean.
Aventador vs. Chiron: Engines & Performance
Comparing the Aventador vs. the Chiron, the performance winner is clear. Both the Lamborghini and the Bugatti were designed first and foremost for street-legal power. In every category, though, the Chiron pulls ahead with blistering speed and thunderous engine output.
It's equipped with an 8.0L W16 engine that creates 1,500 hp.
Four potent turbochargers operate in a two-stage configuration, ensuring the Chiron has ample power at all times.
Equipped with a 729-hp 6.5L V12 engine, the Aventador is a force to be reckoned with in its own right, but the Chiron produces more than double its power.
Aventador vs. Chiron: Acceleration & Speed
Is a Bugatti faster than a Lamborghini? In the case of the Aventador vs. Chiron, the answer is yes — much faster. You might think the Aventador's weight would give it an edge on acceleration, but that's not the case.
The Aventador reaches 60 mph from 0 mph in about 2.5 seconds, and reaches a top speed of about 217 mph. Those are impressive numbers when compared to a Jaguar or a Ferrari, but not a Bugatti.
The Chiron's uniquely powerful W16 engine enables it to charge from 0 to 60 mph in just 2.4 seconds. It has a top speed of 304.77 miles per hour.
With a record-breaking top speed, the Bugatti Chiron is faster than the Bugatti Veyron, Lamborghini Murciélago, Koenigsegg Agera, and anything from the Mercedes-Benz AMG high-performance line. In fact, the Bugatti Chiron has the honor of being the fastest supercar in the world.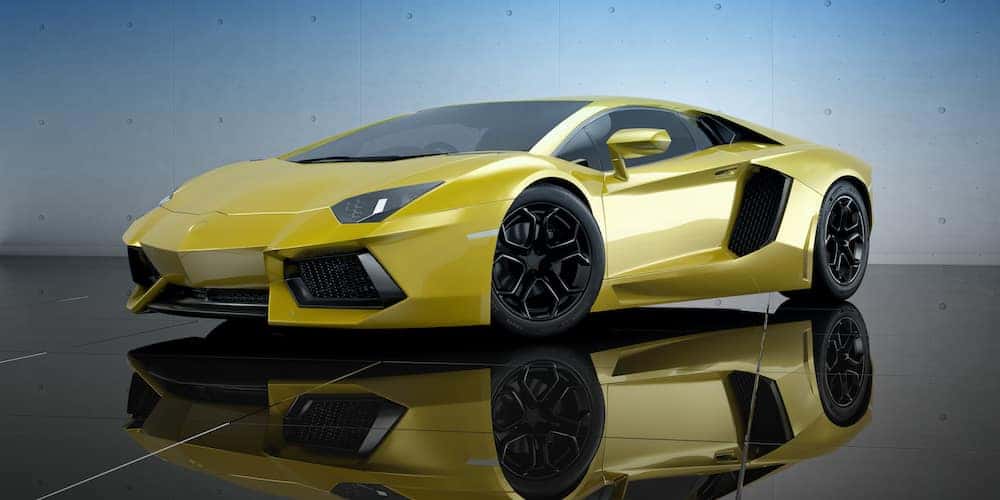 Learn More About Lamborghini vs. Bugatti at Bugatti Broward
Are you interested in the Bugatti Chiron? One of the Chiron's many talents is inspiring awe wherever it ventures, surpassing the competition when compared to Lamborghini models and other top performance cars, such as the Ferrari LaFerrari. Learn more about Bugatti models like the Chiron and La Voiture Noire at Bugatti Broward, or contact us to learn more about Supercar Saturdays, where you can see Bugatti models up close!